Welcome to St Joseph's
31st March 2020
Dear Children,
We have had to close school so that we can keep everyone in our community safe. You have been working from home for the last week and I hope that you are all keeping well.
This is going to be a time when we are going to have to draw on all the things that we have learned in assemblies. Don't forget to show little acts of kindness and to be nice to each other.
There may be times when you need to play 'The Glad Game'. Try to think about some of the good things about being at home. Perhaps you have more time to talk and play together. You could try to write down three things that you are glad about each day. Maybe you could ask everyone in your family to do that.
Here are my three 'glad' things from yesterday:
There are no hailstones today.
I did the Joe Wicks workout and survived!
I played 'Five Second Rule' with my family.
Do you remember the assemblies based on the film 'Inside Out'?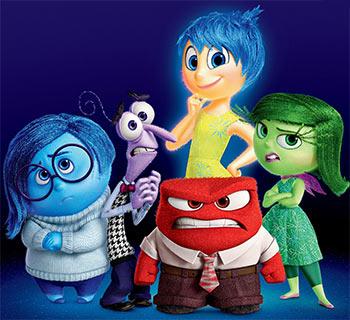 Can you remember the feelings that we talked about? Maybe this poster will help. Or you might find the words in this prayer:
Dear God,
Thank you for all the emotions that you have given us.
Thank you for fear, which can help to keep us safe.
Thank you for our friends and family who help us when we are sad.
Thank you for disgust, which helps us to understand other people's behaviour.
Thank you for anger, which we can use for good by helping other people.
Thank you for the joy and happiness that we experience.
May we seek to live in forgiveness and peace.
Amen.
Talk to somebody at home when you are feeling one of these emotions. They might be able to help you. Is there anything that you can do to help yourself or someone else with these feelings?
Try to make this a special time. You could invent a new game or write a poem or a song. I have heard that some of you are writing diaries so that you can remember what you have done.
Don't forget to email your teachers – they want to hear from you.
When we can return to school, we are all looking forward to seeing you and hearing about what you have been doing.
Best wishes,
Mrs Matthews
–
About the School
We aim to provide a safe, secure and stimulating environment where all learning activities and structured play encourage the full development of essential skills, read more
Key Stages
Find out how we work with children with regard to Keys Stages, Foundation to Year 6  read more
Remembrance Day
Each class collaborated  to create their own unique Poppy which has been displayed on the school gates to share with the wider community.